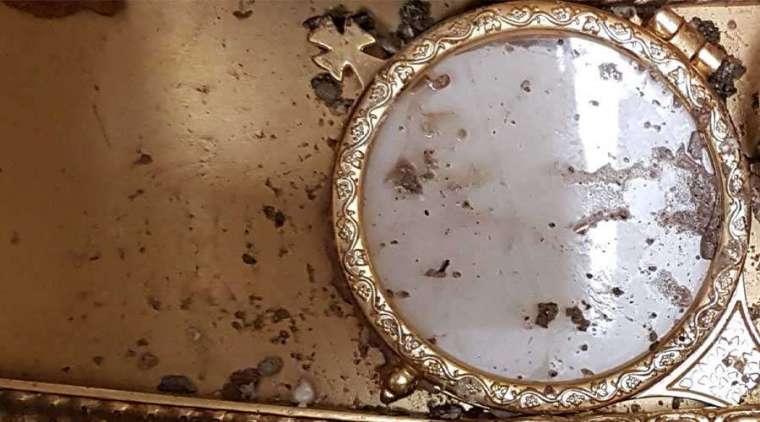 Consecrated host found intact. / Courtesy of the Archbishop of Madrid.
Rescuers in Madrid, Spain announced last week that a consecrated host was found intact amid the rubble left behind from the explosion of a building next to the Virgen de la Paloma parish.
The 20 January explosion, caused by a gas leak, destroyed four floors of the building where the parish priests lived, also affecting the Los Nogales nursing home, managed by the parish, and the neighboring school.
One young priest, Fr. Rubén Pérez Ayala, died as a result of the explosion.
According to the Spanish episcopate's radio station COPE, the Eucharist was found intact, although the tabernacle was broken.
A spokesman for the Virgen de la Paloma parish told COPE that "the tabernacle is in the chapel on the sixth floor, adjacent to the parish priest's house."
He also confirmed that the host found intact is consecrated.
The Archdiocese of Madrid announced that "the broken tabernacle has been taken to the chancery for repairs, while the consecrated host has been placed in the tabernacle at the Cathedral of Santa María la Real de la Almudena."
Source: CNA